Top Spots to Camp
Dalton HighWay
- Alaska
One of the coolest and toughest roads we have ever driven. Camping here is almost all inside the Arctic Circle. Galbraith Lake is the best place to camp on the Dalton HWY.
Denali National Park
- Alaska
6 million square miles of wilderness. What else could you want.
Davis Mountains State Park
- Fort Davis, Texas
This is one of the least known spots around and it is awesome. Campsite #63 is
awesome. The rocks are great for dino fossil searching. There are no bad camping
sites in this park really. The water only sites are amazing and are better in our opinion
than the full service sites. 76 and 80 are also fabulous sites. You must visit the
McDonald Observatory
if you are in the area. Make sure you go to a star party.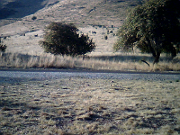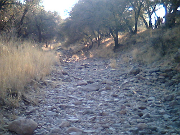 Pedernales State Park
- Johnson City, Texas
This is a better known spot, but still a crowd favorite. Put on your boots, grab your
pack, and head out to the primitive area. The whole park is cool, but the primitive
area is more peaceful. For car sites, this park has spacious car camping sites. The river and falls area is well worth the hike in to see it.
Enchanted Rock State Park
- Fredericksburg, Texas
This is a great park if you need to train on inclines and elevation changes. There are
lots of miles to hike and many of the miles are steep which helps you train for climbing
big hills and mountains. Walnut Springs in the back and Moss Lake are beautiful spots to
camp; both are primitive camps with lots of space. For those looking for facilities, there
are vault toilets in the primtive areas. The hike to primitive camping is only 1.2 to 2.0
miles, depending on which location you choose. There is a great spot for a couple
tents and / or hammocks just at the end of moss lake under the oaks. ERock is a great
place to rock climb as well.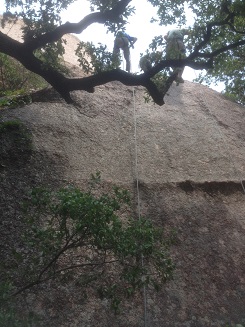 Sequoia National Forest
- California
This is the most awesome place to camp in the world. We camped at Dorst Creek and
loved it! Here is the
Dorst Creek Campground map
. We had site #63 and it was a
beautiful site that overlooked a running creek. We hated it when we had to leave.
Some of the other sections of Dorst Creek were very crowded and very noisy. No
matter where you camp, this is a beautiful park and you will love it.
Banff
- Lake Louise -
Jasper
- Canada
Banff and Lake Louise are close enough you can camp at either one and bounce back
and forth. Very touristy places with tour buses everywhere. Jasper and Yoho were more to our liking. We did enjoy the Tea House hike at Lake Louise even with the
crowds.
Franconia Notch State Park
- New Hampshire
This is a wonderful park. We camped in Layfayette Camp Ground in site number 19 and
perfect for sure. We had lots of trees and room to put our tents. The place is very
well maintained and the rangers are really great. There are many great hiking spots like Flume Gorger and the Basic. There is also a long bike trail you can take through the
entire park. This is one of the best parks we have been through for sure.
Great Smoky Mountains National Park
- Tennessee
What a great place to camp and hike. The best kept secret for camping is the Cosby campground if you are on the Pigeon Forge / Gaitlinburg side. If you are on the Cherokee side, you have lots of options that are less crowded. Cades Cove is beautiful, but more crowded.
Baxter State Park
- Maine
What can we say about Baxter. Wow! This is an amazing place with lots of backpacking
sites / primitive areas, but also with a few car camping sites. This place is really cool,
but way far out there. It is worth the drive if you have the time. There are moose all
over the park if you can find them. We had no luck.
Custer State Park
- South Dakota
This place is unreal. There are Bison everywhere and the views are spectacular. The camping sites are all good in every single campground. We did not see a bad spot. The Sylvan Lake sites have very little room, but the view is spectacular. National Treasure was filmed at Sylvan Lake. We camped out Stockdale South on the lake and the sites were huge and really pretty.
Acadia National Park
- Maine
We loved the camping and hiking here. The park is much more commerical and there are lots of houses and shops. We thought we would be out in the wild, but that is not really the case. Baxter is much more wild and remote than Acadia. We really liked the Seawall campground. Check out our blog for really detailed information on Acadia. Eating blueberries on the granite domes was incredible.
Yellowstone National Park - Wyoming
Norris campground is the best campground in the park. You cannot reserve it so you must get there super early. Slough Creek is a long way away from the main park area, but it is a beautiful park. Yellowstone is huge and you need at least a week to even come close to seeing the whole thing. Tent camping is allowed and a great way to enjoy the park. Bears are not in the campgrounds typically, but be careful with your food to be safe. This is one of our favorite parks.
Glacier National Park - Montana
Words do not do this park justice. The lakes are the most beautiful lakes you will ever see in your life. Lake McDonald is unbelievable. Fish Camp is close to everything and really quiet. We were here for a week and cannot wait to go back. We could spend years here and never see everything.

Rocky Mountain National Park - Colorado
If you love mountains, this is the place for you. Lots of animals and lots of cool lakes. We camped at Aspenglen and the hike in sites were amazing. Lots of room and right on the river. The bear like hike is great. All of the lakes on the bear lake loop are worth seeing.
General Camping Information
Make sure you bring a tent and sleeping bags when you go camping.
It is also a good idea to bring some food.
We have created the following checklist to help you on your journeys.
This checklist has saved us many times.

RoadTrippingForKids Ultimate Camping Checklist
This checklist has everything you must have to go camping with kids!